a place of grace, Growth & greater things
Sunday
Service
Times:
​
9:00

Wo

rship Service
10:30

Connecti

ng point
10:45

Discovery
​
​
The Lord is good and faithful and it is time to gather together to worship and call upon Him. When life is uncertain, God's word encourages us over and over to be steadfast, faithful, to trust Him, to receive His peace (1 Peter 5:8-9, Joshua 1:9, Isaiah 26:3-4, John 14:27). We are excited to invite you to Crossroads for corporate worship every Sunday. Together we will exalt our Lord and discover again His glory and His promises.
Children Ministries,Middle School Ministry and Nursery during the 9:00 Service
​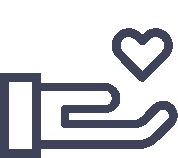 "For where your treasure is, there your heart will be also."
In 2022-2023 we are pursuing 7 foundations of spiritual transformation: New Creation, Lordship of Christ, Discipleship, Loving Others, Stewardship, Purpose & Calling, and Kingdom Living. These foundations stem from Matthew 28:20 where Jesus encourages his disciples to teach everything that He taught them. We will host a gathering for each foundation throughout the year with hopes to grow in deep fellowship with each other and the Lord. We hope you are able to join us! Dinner and childcare are provided, so please RSVP below.
​
Next Gathering T.B.A.