a place of grace, Growth & greater things
Sunday
Service
Times:
​
9:00

Worship Service
10:30

Connecting point
11:00

Alpha sessions
​
The Lord is good and faithful and it is time to gather together to worship and call upon Him. When life is uncertain, God's word encourages us over and over to be steadfast, faithful, to trust Him, to receive His peace (1 Peter 5:8-9, Joshua 1:9, Isaiah 26:3-4, John 14:27). We are excited to invite you to Crossroads for corporate worship every Sunday. Together we will exalt our Lord and discover again His glory and His promises.
Children Ministries,Middle School Ministry and Nursery during the 9:00 Service
During the Alpha Sessions Nursery and Children's programs will be offered.
​
NEW SUNDAY FORMAT: Starts Sunday, September 11th.
Mark your calendars and get ready as we roll out this whole new format and structure on Sunday mornings. We will have one Sunday morning worship service at 9:00am followed by connecting point and then we will all go through the ALPHA program together. This is a wonderful class that facilitates spiritual discussion around the Gospel that is for everyone no matter where they are on their spiritual journey. We will have our regular children's ministry at the 9:00am service and then a new children's service during the adult class time (11:00am-noon).
We are asking our whole church community to be praying now who they can invite to join them for Alpha this fall. This would be people that might not be ready to attend church at 9am, but have been having spiritual conversation with you.
Please sign up to let us know if you will be attending Alpha.
Alpha Promo Trailer
Alpha Invite
Alpha Week Twelve
"What About The Church?"
Missed the video from last week, no problem each week the video from the past week will be available here.
In 2022 we are pursuing 7 foundations of spiritual transformation: New Creation, Lordship of Christ, Discipleship, Loving Others, Stewardship, Purpose & Calling, and Kingdom Living. These foundations stem from Matthew 28:20 where Jesus encourages his disciples to teach everything that He taught them. We will host a gathering for each foundation throughout the year with hopes to grow in deep fellowship with each other and the Lord. We hope you are able to join us! Dinner and childcare are provided, so please RSVP below.
​
Next Gathering T.B.A.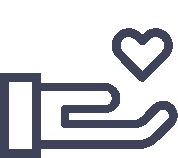 "For where your treasure is, there your heart will be also."
Connect to Crossroads community
As part of our People Building Project, we will be utilizing this platform for any body-life communications. This gives us the opportunity to connect to one another as well as get us away from all of the bad news on every other platform.