a place of grace, Growth & greater things
Sunday
Service
Times:
​
8:30aM
10:30am
Welcome! We are so excited for you to join us, however we understand there are precautionary measures being taken due to the Coronavirus. At this time, all church services will be held online only. We would still love to support you in whatever ways we can during this time. Please reach out to us with any prayer requests or needs at info@ccaspen.com. Check out the button below to stay connected as well.
*All services will be held online at this time.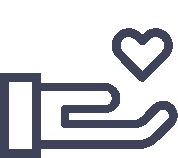 "For where your treasure is, there your heart will be also."
We have many opportunities to join us in community - from bible studies to fun events! Click the link below for a full list of what's going on in the life of Crossroads Church of Aspen.