a place of grace, Growth & greater things
Sunday
Service
Times:
​
8:30aM *
10:30am
**COVID-19 is a contagious virus and attendance at Crossroads services assumes voluntary risks of exposure and/or infection**
Church is OPEN! The Lord is good and faithful and it is time to gather together to worship and call upon Him. When life is uncertain, God's word encourages us over and over to be steadfast, faithful, to trust Him, to receive His peace. (1 Peter 5:8-9, Joshua 1:9, Isaiah 26:3-4, John 14:27) We are excited to invite you to Crossroads for corporate worship every Sunday. Together we will exalt our Lord and discover again His glory and His promises.
​
*Children and Middle School Ministries are live at the 8:30 service ONLY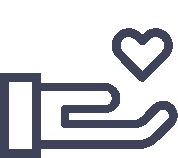 "For where your treasure is, there your heart will be also."
We have many opportunities to join us in community - from bible studies to fun events! Click the link below for a full list of what's going on in the life of Crossroads Church of Aspen.